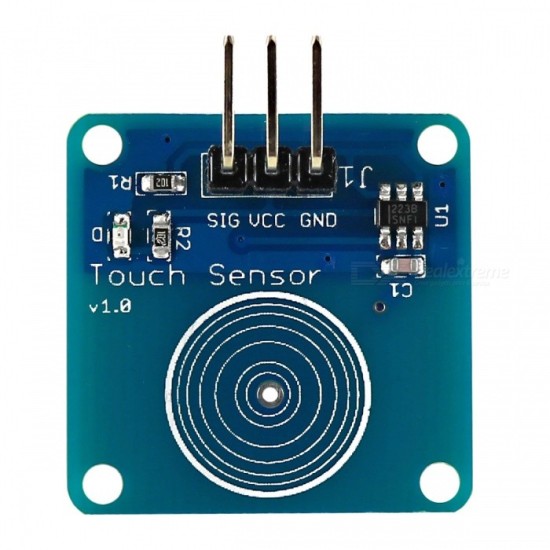 Touch Sensor TTP223B Capacitive Type Switch
Touch Sensor TTP223B, single channel, Capacitive Type Switch, use with arduino and relays module to turn ON your appliances.
The Digital Sensor TTP223B Module Capacitive Touch Switch is based on a touch-sensing IC (TTP223B) capacitive touch switch module. In the normal state, the module output low, low power consumption; When a finger touches the corresponding position, the module output high, if not touched for 12 seconds, switch to low-power mode.
Power supply voltage(VCC): 2.0, 3, 5.5 V.
Output high VOH: 0.8VCC V
Output low VOL: 0.3VCC V
Response time (touch mode) : 60 mS
Output Pin Sink Current (@ VCC = 3V, VOL = 0.6V) : 8 mA
Output pin pull-up current (@ VCC = 3V, VOH = 2.4V) : 4 mA
Response time (low power mode) : 220 mS
Size : 24 x 24 x 7.2 mm
Stock:

In Stock

Model:

TTP223-1

Weight:

0.10kg