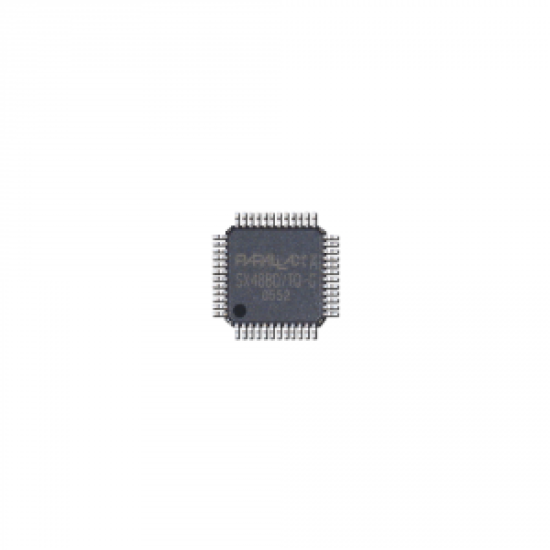 Against Order, within 10-15 days
Parallax SX48BD-G Microcontroller IC
The Parallax SX48BD is a member of the SX family of configurable communications controllers.
The Parallax SX48BD-G is a RISC architecture, high-speed microcontroller with expanded flash program memory, in-system programming and debugging capability. Operating at frequencies up to 75 MHz with an optimized single-cycle instruction set, developers can implement real-time functions as software modules. Common examples include communication interfaces (I2C, SPI, UARTs), frequency generation and measurement, PWM, and sigma-delta A/D.
The on-chip functions of the SX48BD-G include two general-purpose 16-bit timers, an analog comparator, watchdog timer, a power-save mode with wakeup capability, a configurable internal oscillator and high-current outputs; the SX48BD-G is typically used in production and manufacturing for projects requiring lots of I/O.
Key Features:
262 bytes of RAM for speed
4KB of EEPROM for programming
36 I/O pins, enough for most applications
Up to 75 MIPS for speed
Internal oscillator (32 kHz to 4 MHz)
Package: 48-pin TQFP
Stock:

Against Order, within 10-15 days

Model:

SX28AC/DP-G(Lead-Free)

Weight:

0.10kg